Our team is comprised of talented professionals who have been hand-selected for their unique abilities. Clients work with HCM, not one individual. We all believe passionately in delivering simplicity, transparency and clarity to our valued clients.
If you have a question, please contact any one of us and we will be happy to help.
Scroll to top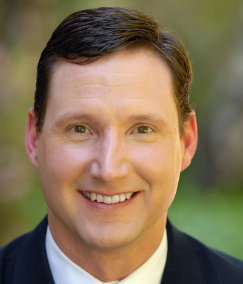 Steven K. Wilkes, CFA
CEO and Portfolio Manager
I feel fortunate to enjoy what I do. I get satisfaction and fulfillment in helping clients, who are primarily individuals and families, navigate the complexities of their financial lives. A consistent theme for clients I serve is that they do not have the time, desire, or expertise to manage their financial affairs and investments on their own and therefore they are seeking professional, objective advice. My goal is to provide peace of mind so clients can spend more time focusing on what matters most to them.
Experience Summary
I have more than 25 years of experience in the investment management field. I joined Hutchinson Capital Management in 2003, was named President in 2010 and have served as CEO since 2016. My responsibilities include strategy and business management of the firm, advising clients, and serving on the Investment Committee.
Education, Professional Credentials and Affiliations
Chartered Financial Analyst (CFA) designation
MBA, with a concentration in Investments, from the University of Notre Dame
B.S.in Economics from St. Mary's College of California
Member of the CFA Institute and the CFA Society of San Francisco
Board of Governors of the Investment Advisor Association(IAA), an industry trade organization that represents the interests of fiduciary investment adviser firms
About Me
I enjoy outside activities including hiking, tennis, and biking
I am an avid music listener ranging from classical to classic rock
My wife, Liz, and I have four adult children and will soon enter a new chapter of our lives when we will officially become "empty nesters"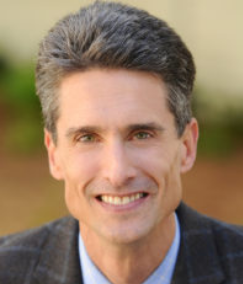 Gage T. Houser, CFA
President, CFO and Portfolio Manager
Providing families financial peace of mind is what I enjoy most about what I do. I ask questions to understand a families complete financial picture so I can provide both strategy and advice that encompasses investments, taxes, and estate issues. Understanding clients in-depth is the key to making the best financial recommendations.
Clients are living longer, and their lives are more complex. They have retirement accounts, trusts and real estate and want help in how they are fit together.
EXPERIENCE SUMMARY
Prior to joining Hutchinson Capital Management, Gage was a Senior Vice President at HSBC institutional bond sales for corporate clients.
Previously he worked at Merrill Lynch on ahigh-net-worth team focused on wealth management.
"We have to understand each client's financial situation, as well as history regarding money, so we can best help them attain their goals."
CAREER HIGHLIGHTS
Joined Hutchinson Capital Management in 2008
Handle individual bond purchases for HCM
Became owner of the HCM in 2012
EDUCATION AND PROFESSIONAL CERTIFICATIONS
Chartered Financial Analyst
B.A. in Economics from University of California, Los Angeles (UCLA)
ABOUT ME
Avid mountain and road biker, especially West Marin
Enjoy music especially collecting vinyl
Value spending time with my three kids, Henry, Elizabeth and Charlotte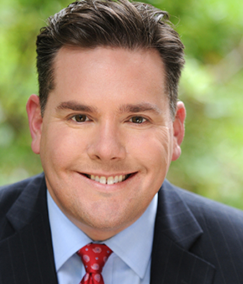 Stuart J. Crandall, CFP®
Vice President, Portfolio Manager and Director of Financial Planning
I  believe our comprehensive approach to financial planning and investment advice is central to every client relationship. One of my great challenges is to reduce the complexities of the financial world (even when the complexities seem to be growing) and make it more digestible and understandable for our clients. What made HCM unique when I joined is still the same today: we focus on what is best for our clients. By using this as our guide, we firmly believe this leads to better decisions, better outcomes and a better experience for our clients.
EXPERIENCE SUMMARY
Prior to joining Hutchinson Capital Management, Stuart was a Senior Financial Advisor with Moss Adams Wealth Advisors LLC where he worked with business owners, individuals, and families to address their comprehensive financial planning and investment management needs.
Previously, Stuart worked as a Senior Financial Advisor at Merrill Lynch. He has over 15 years of investment experience in the areas of portfolio management, wealth management, and financial planning
"There's no 'formula' for HCM's client service approach. The best way I can describe our philosophy: we serve clients the way they want to be served."
CAREER HIGHLIGHTS
Joined Hutchinson Capital Management (HCM) in 2016
Awarded the North Bay Business Journal's "40 Under 40" distinction in 2014.
Leads HCM's Financial Planning Practice
EDUCATION AND PROFESSIONAL CREDENTIALS AND AFFILIATIONS
Certified Financial Planner™ certificant
B.S. in Business Management, cum laude, from Arizona State University
ABOUT ME
I love to travel and I am an avid golfer. Combining golf with travel is my sweet spot!
I am an avid reader and a compulsive book buyer. I will get to them all eventually!
Volunteering my time and giving back to my community is very important to me. I have my Dad to thank for this trait.
I relish the time I get to spend with my wife Kate and our two children, Will, and Lucy. People always tell you it goes by so fast and they were telling the truth!
Jake N. Popoff
Associate Advisor
I work directly with our Portfolio Managers and clients to deliver customized financial planning solutions for multi-generational wealth planning needs. I am passionate about helping individuals and families achieve their financial goals. I believe that everyone deserves to have access to sound financial advice, and I am committed to furthering that movement through HCM.
As Associate Advisor, I am responsible for providing support to Senior Portfolio Managers in the delivery of financial planning and investment services. I work closely with them to understand client needs, develop and implement financial plans, and monitor client portfolios. I am also responsible for a variety of administrative and operational tasks to help our operations team serve our clients' needs.
What makes HCM unique to me is the high-service communication and commitment that every client receives. This pledge is evident in the firm's investment process, its financial planning process, and its client service standards.
EXPERIENCE SUMMARY
Prior to joining Hutchinson Capital Management, Jake worked as a Private Wealth Associate at Alliance Bernstein, an investment advisory firm in San Francisco. He also previously ran his own financial practice through New York Life, and NYLife Securities where he focused on retirement and wealth planning for individuals and families.
CAREER HIGHLIGHTS
Joined HCM in May 2023
Supports Stuart Crandall in running HCM's Financial Planning Practice
EDUCATION AND PROFESSIONAL CREDENTIALS AND AFFILIATIONS
B.A. in Economics from the University of Arizona
ABOUT ME
I love reading finance books and staying connected to current events that affect the markets
I enjoy traveling and listening to live music
Counting down the years until retirement so I can enjoy 18 holes of golf multiple times a week!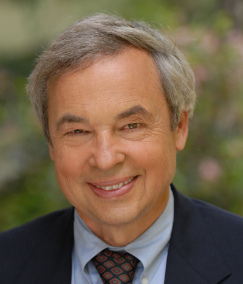 William D. Hutchinson
Founder and Chairman Emeritus
Bill received a B.A. from Gettysburg College and is a Chartered Financial Analyst. He began his investment management career with DuPont Glore Forganin in 1972. Before founding Hutchinson Capital Management in 1995, he was a partner and portfolio manager with Shuman Agnew and with Shuman, Schneider & Hutchinson.
He is an active member of the CFA Institute, the CFA Society of San Francisco, and the Investment Adviser Association. He is a past member of the Commonwealth Club Board and its Executive Committee, as well as the University of California San Francisco Investment and Sub Trust Committees. He has served on the Sonoma Academy Board and as President of the Sleepy Hollow Homes Association. Bill and his wife, Gail, have four children, and five grandchildren.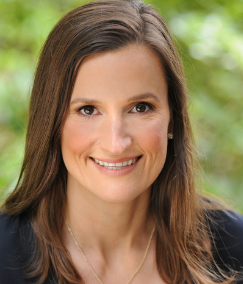 Melissa Segreto
Head Trader and Portfolio Administrator
Melissa has over 16 years of operations, investment reporting and client service experience, most recently with First Republic Investment Management in San Francisco, CA. Prior to transitioning into investment advisory services in 2007, she worked with a specialized equity transactions team at UBS Financial Services and Morgan Stanley in Santa Barbara, CA. Her current responsibilities include trading, portfolio administration and client service. Melissa received her B.A. in Economics from the University of California, Santa Barbara. She lives in San Francisco with her husband Jesse.
Grace Ruiz
Portfolio Administrator
Grace has over 10 years' experience in client relations and has previously worked at several large companies including, Wells Fargo and Bank of America. Most recently, Grace was a Senior Client Service Associate for Nelson Capital, a registered investment advisor with $2 Billion in assets under management.
As a Portfolio Administrator, her aim is to deliver exceptional client services and to work closely with each member of the Operations team. Her current responsibilities include establishing and maintaining client accounts including the compilation and completion of client, custodian, and firm paperwork; review and maintenance of client transactions and activity; execution of client and firm task such as asset transfers, preparation of reports, and general support to the portfolio managers.
Grace is originally from Peru but has been calling San Francisco home since she was seven years old. She loves to go skiing with her sisters and to dance Salsa. She shares her home with three fun-loving dogs: two Chihuahuas named Gizmo and Ozzie, and a Labrador mix named Daisy.